Use code EXPLORE10 for $10 off your first Explorer Pack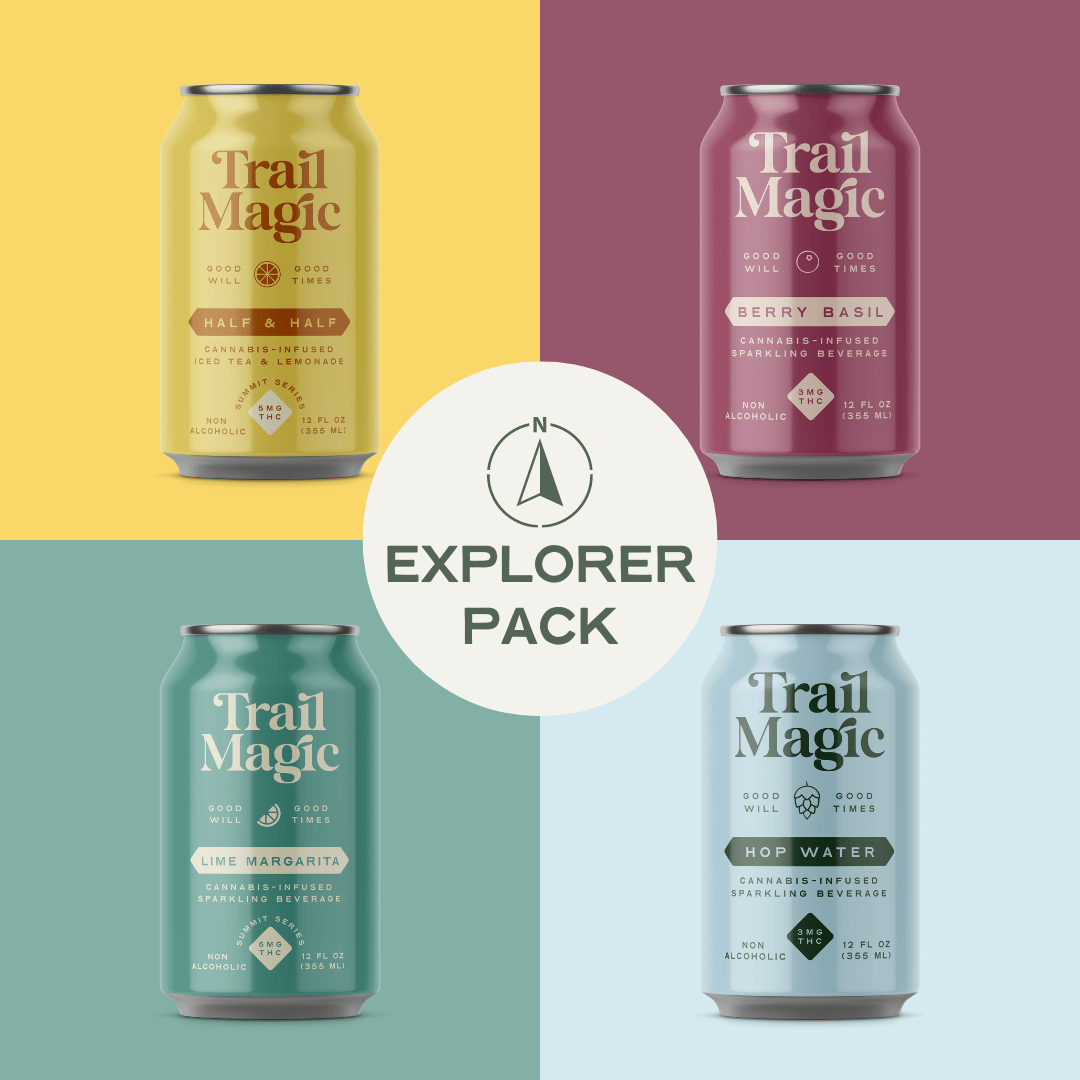 THE EXPLORER PACK
Save $10 with code EXPLORE10
Trail Magic has plenty to explore, start here by trying a little bit of everything. 
The Explorer Pack includes:
ONE 4 pack of Half and Half
ONE 4 pack of Lime Margarita
ONE 4 pack of Berry Basil
ONE 4 pack of Hop Water
Shop Now
Unbelievable Flavors
Half & Half

A classic Arnie Palmer. Enjoy! 

5mg THC per can.

Lime Margarita

Bright lime, hint of sea salt.

5mg THC per can.

Berry Basil

Bright, fresh berry and a hint of basil.

3mg THC per can.

Hop Water

Light, aromatic with only 10 calories. 
3mg THC per can.